Dog Poems and Quotes
Below you will find a collection of dog quotes, sayings and poems about about our four-legged friends and dealing with loss. If you've come here because of a recent loss, deepest sympathies to you.
Don't Cry for me When I'm Gone
So, though I give you all my heart,
The time will come when we must part.
But all around you, you will see,
Creatures that speak to you of me;
A tired horse, a hunted thing,
A sparrow with a broken wing ...
Pity - and help (I know you will)
And somehow, I will be with you still;
And I shall know, although I'm gone,
The love I gave you lingers on.
--- (Author unknown) ---
"A good dog never dies, he always stays,
he walks besides you on crisp autumn days
when frost is on the fields and winter's drawing near,
his head within our hand in his old way."
- Anonymous
In Our Hearts
We thought of you today,
But that is nothing new.
We thought about you yesterday,
And days before that too.
We think of you in silence,
We often speak your name.
Now all we have is memories,
And your picture in a frame.
Your memory is our keepsake,
With which we'll never part.
God has you in his keeping,
We have you in our heart.
-Author Unknown
"No matter how little money
and how few possessions you own,
having a dog makes you rich."
--Louis Sabin
All Things Bright and Beautiful
All things bright and beautiful,
All creatures great and small,
All things wise and wonderful,
The Lord God made them all.
Each little flower that opens,
Each little bird that sings,
He made their glowing colors,
He made their tiny wings.
He gave us eyes to see them,
And lips that we might tell,
How great is God Almighty,
Who has made all things well.
--Cecil Frances Alexander
Pet Heaven
There's a bridge beyond the rainbow
That God prepared with care
So when our pets must leave us
We'll know that they are there.
It is a special sanctum
Where they can rest and play,
Knowing we will claim them
Again some joyous day.
Our bond will be renewed
Just as it was before;
The undying love of a pet
You cannot ask for more.
I pray for such a Heaven
For in my heart I know
Wherever He does take them -
That's where I want to go.
- C. David Hay
A Loan From God
God promised at the birth of time,
A special friend to give,
His time on earth is short, He said,
So love him while he lives.
It may be for eight or ten years,
Or only two or three,
But will you, till I call him back,
Take care of him for Me?
A wagging tail and cold wet nose,
And silken velvet ears,
A heart as big as all outdoors,
To love you through the years.
His puppy ways will gladden you,
And antics bring a smile,
As guardian or friend he will,
Be loyal all the while.
He'll bring his charms to grace your life,
And though his stay be brief,
When he's gone the memories,
Are solace for your grief.
I cannot promise he will stay,
Since all from earth return,
But lessons only a dog can teach,
I want you each to learn.
I've looked the whole world over,
In search of guardians true,
And from the folk that crowd life's land,
I have chosen you.
Whatever love you give to him,
Returns in triple measure,
Follow his lead and gain a life,
Brim full of simple pleasures.
Enjoy each day as it comes,
Allow your heart to guide,
Be loyal and steadfast in love,
As the dog there by your side.
Now will you give him all your love,
Nor think the labor vain,
Nor hate me when I come to call,
To take him back again?
I fancy each of us would say,
Dear Lord, thy will be done,
For all the joys this dog shall bring,
The risk of grief we'll run.
We'll shelter him with tenderness,
We'll love him while we may,
And for the happiness we've known,
Forever grateful stay.
But should the angels call for him,
Much sooner than we've planned,
We'll brave the bitter grief that comes,
And try to understand.
If by our love we've managed,
God's wishes to achieve,
In memory of him that we have loved,
And to help us while we grieve;
When our faithful bundle departs,
This earthly world of strife,
We'll get yet another pup,
And love him all his life.
- Author Unknown
Separate Lifetimes
We who choose to surround ourselves
with lives even more temporary than our
own, live within a fragile circle;
easily and often breached.
Unable to accept its awful gaps,
we would still live no other way.
We cherish memory as the only
certain immortality, never fully
understanding the necessary plan....
--- Irving Townsend ---
"The Once Again Prince"
Until one has loved an animal,
a part of one's soul remains unawakened.
-Anatole France
God Made the earth, the sky and the water,
the moon and the sun. He made man and bird and beast.
But He didn't make the dog. He already had one.
-Native American saying
I Loved You Best
So this is where we part, My Friend,
And you'll run on, around the bend.
Gone from sight, but not from mind,
new pleasures there you'll surely find.
I will go on; I'll find the strength,
Life measures quality, not its length.
One long embrace before you leave,
Share one last look, before I grieve.
There are others, that much is true,
But they be they, and they aren't you.
And I, fair, impartial, or so I thought,
Will remember well all you've taught.
Your place I'll hold, you will be missed,
The fur I stroked, the nose I kissed.
And as you journey to your final rest,
Take with you this...I loved you best.
-Jim Willis
What we have once enjoyed
we can never lose;
All that we love deeply,
becomes a part of us.
-Helen Keller
The dog is the most faithful of animals and would be much
esteemed were it not so common. Our Lord God has made his
greatest gift the commonest.
-Martin Luther
Have You a dog in Heaven, Lord?
Is there room for just one more?
Cause my little dog died today;
He'll be waiting at Your door.
Please take him into Heaven, Lord.
And keep him there for me.
Just feed him, pet him, love him, Lord,
That's all he'll ask of Thee.
-Author Unknown
"The fidelity of a dog is a precious gift demanding no less
binding moral responsibilities than the friendship of a
human being. The bond with a dog is as lasting as the
ties of this earth can ever be."
- Konrad Lorenz
When God had made the earth and sky
the flowers and the trees,
He then made all the animals
the fish, the birds and bees.
And when at last He'd finished
not one was quite the same.
He said, "I'll walk this world of mine
and give each one a name."
And so He traveled far and wide
and everywhere He went,
a little creature followed Him
until it's strength was spent.
When all were named upon the earth
and in the sky and sea,
the little creature said, "Dear Lord,
there's not one left for me."
Kindly the Father said to him,
"I've left you to the end.
I've turned my own name back to front
and called you dog, My friend."
--Author Unknown
"The best and most beautiful
Things in the world cannot
Be seen or even touched.
They must be felt with the heart."
-Helen Keller
There is sorrow enough in the natural way
From men and women to fill our day;
But when we are certain of sorrow in store
Why do we always arrange for more?
Brothers and sisters I bid you beware
Of giving your heart to a dog to tear.
-Rudyard Kipling
A Time to Remember
They come into our lives for such a short time
A time we wouldn't trade not even for a dime
Then before you know it the years have flown by
And then all of the sudden we're saying good-bye
It wasn't that long ago we said our good-byes
We held on to you tight as you closed your eyes
Your spirit has flown home on the wings of a dove
Into God's loving arm's; in heaven above
Over the days we've shed many tears
But the memories we have will live on for years
We feel your presence and we know that your near
You're keeping us safe and calming our fear
We think about memories from years past
When you were young and strong and ran so fast
We remember all the great times that we all had
How you always made us happy never made us mad
They were the best and happiest years we had
We'll always look back on them and never be sad
We look forward to the time we'll be together again
And we thank the Lord for such a great friend
Now you run and play up in Heaven above
Cradled in God's arms covered with his love
Playing by the Bridge waiting for the day
We come down thru the meadow to the bridge to stay
The love that you showed us we'll never forget
Because to us you're one very special pet
You're like a star in the dark of night
Always watching over us with the Lord's light
So now we take time to remember our best friend
Who will always be with us even to the end
We'll always remember you the way you were
One big lovable huggable pile of fur
-John Quealy
"The one absolutely unselfish friend that man can have in this
selfish world, the one that never deserts him, the one that never
proves ungrateful or treacherous, is his dog."
-George Graham
If there is a heaven, it's certain our animals are to be there.
Their lives become so interwoven with our own, it would take more
than an archangel to detangle them.
-Pam Brown
"Near this spot are deposited the remains of one who possessed
beauty without vanity, strength without insolence, courage without
ferocity, and all the virtues of man, without his vices."
-Lord Byron
A Poem for The Grieving...
Do not stand at my grave and weep.
I am not there, I do not sleep.
I am a thousand winds that blow,
I am the diamond glints on snow.
I am the sunlight on ripened grain,
I am the gentle autumn's rain.
When you awaken in the morning's hush,
I am the swift uplifting rush
of quiet birds in circled flight.
I am the stars that shine at night.
Do not stand at my grave and cry,
I am not there, I did not die...
-Author Unknown
I guess you don't really own a dog, you rent them,
and you have to be thankful that you had a long lease.
-Joe Garagiola
To call him a dog hardly seems to do him justice,
though inasmuch as he had four legs, a tail, and barked,
I admit he was, to all outward appearances. But to those who
knew him well, he was a perfect gentleman.
-Hermione Gingold
It came to me that every time I lose a dog
they take a little piece of my heart with them
and every new dog who comes into my life gifts
me with a piece of their heart. If I live long
enough, all of the components of my heart will
be dog and I will become as generous and as
loving as they are.
- anonymous
The Rainbow Bridge
Inspired by a Norse legend, a poem by Steve and Diane Bodofsky
By the edge of a woods, at the foot of a hill,
Is a lush, green meadow where time stands still.
Where the friends of man and woman do run,
When their time on earth is over and done.
For here, between this world and the next,
Is a place where each beloved creature finds rest.
On this golden land, they wait and they play,
Till the Rainbow Bridge they cross over one day.
No more do they suffer, in pain or in sadness,
For here they are whole, their lives filled with gladness.
Their limbs are restored, their health renewed,
Their bodies have healed, with strength imbued.
They romp through the grass, without even a care,
Until one day they start, and sniff at the air.
All ears prick forward, eyes dart front and back,
Then all of a sudden, one breaks from the pack.
For just at that instant, their eyes have met;
Together again, both person and pet.
So they run to each other, these friends from long past,
The time of their parting is over at last.
The sadness they felt while they were apart,
Has turned into joy once more in each heart.
They embrace with a love that will last forever,
And then, side-by-side, they cross over… together.
The dog of your boyhood teaches you a great deal about friendship,
and love, and death: Old Skip was my brother. They had buried him
under our elm tree, they said —yet this wasn't totally true.
For he really lay buried in my heart.
-Willie Morris,
My Dog Skip
"Nobody can fully understand the meaning of love unless
he's owned a dog. A dog can show you more honest
affection with a flick of his tail than a man can
gather through a lifetime of handshakes."
-Gene Hill
"Not the least hard thing to bear when they go from us,
these quiet friends, is that they carry away with them so
many years of our own lives."
– John Galsworthy
"The risk of love is loss, and the price of loss is grief.
But the pain of grief is only a shadow when compared
the pain of never risking love."
– Hilary Stanton Zunin
"You can shed tears that he is gone,
or you can smile because he has lived.
You can close your eyes and pray that he'll come back,
or you can open your eyes and see all he's left.
Your heart can be empty because you can't see him,
or you can be full of the love you shared.
You can turn your back on tomorrow and live yesterday,
or you can be happy for tomorrow because of yesterday.
You can remember him and only that he's gone,
or you can cherish his memory and let it live on.
You can cry and close your mind,
be empty and turn your back,
Or you can do what he'd want:
smile, open your eyes, love and go on."
-David Harkins
Rosebud
When God calls little puppies to dwell with Him above,
We humans always question the wisdom of His love.
For no heartache can compare with the loss
of one small "child",
Who does so much to make this world seem
wonderful and mild.
Perhaps God tires - always calling the aged to His fold,
And so He picks a Rosebud before it can grow old.
God knows how much we need them
and so He picks but few;
To make the land of heaven more beautiful to view.
Believing this is difficult,
yet somehow we must try,
For the saddest word that mankind knows
will always be "good-bye".
And so when little pups depart;
We, who are left behind, must realize
how much God loves puppies...
For angels are hard to find.
-Author Unknown
I Lost a Friend
I lost a special friend today
the kind you can't replace,
and looking at her empty bed
I still can see her beautiful face.
I know she's in a special place
our Lord has for such friends,
Where meadows, fields & flowers
help make them strong and whole again.
I know she's watching over me
She'll be with me when I cry,
So with one more kiss on her beloved head
I told my friend goodbye.
-Author Unknown
He is your friend, your partner,
your defender, your dog.
You are his life, his love, his leader.
He will be yours, faithful and true,
to the last beat of his heart.
You owe it to him to
be worthy of such devotion.
-Author Unknown
We may not be together
In the way we used to be;
We are still connected by a
Cord no eye can see.
So whenever you need to find me
We're never far apart
If you look beyond the horizon
And listen with your heart.
-Author Unknown
God saw he was getting tired,
and a cure was not to be.
So He put His arms around him
and whispered," Come with Me."
With tearful eyes we watched him
suffer and slowly fade away.
Although we loved him dearly,
we could not make him stay.
A golden heart stopped beating,
playful paws were put to rest.
God broke our hearts to prove to us,
He only takes the best.
-Author Unknown
Don't Grieve Too Long
Don't grieve too long, for now I'm free.
I've followed the path God has set for me.
I ran to Him when I heard His Call.
I swished my tail and left it all.
I could not stay another day,
To bark, to love, to romp or play.
Games left unplanned must stay that way.
I found such peace, it made my day.
My parting has left you with a void.
Please fill it with remembered joy,
A friendship shared, your laugh, a kiss.
Oh yes, these things I too shall miss.
Be not burdened with times of sorrow.
I wish you the sunshine of tomorrow.
My life has been full, you've given so much,
Your time, your love and gentle touch.
Perhaps my time seemed all too brief.
Don't lengthen it now with undue grief.
Lift up your head and share with me,
God wanted me, He set me free!
-Author Unknown
They will not go quietly,
the pets who've shared our lives.
In subtle ways they let us know
their spirit still survives.
Old habits still can make us think
we hear them at the door
Or step back when we drop
a tasty morsel on the floor.
Our feet still go around the place
the food dish used to be,
And, sometimes, coming home at night,
we miss them terribly.
And although time may bring new friends
and a new food dish to fill,
That one place in our hearts
belongs to them...
and always will.
- Author unknown
I lost a treasured friend today,
The little dog who used to lay
Her gentle head upon my knee
And share her silent thoughts with me.
She'll come no longer to my call,
Retrieve no more her favorite ball
A voice far greater than my own
Has called her to His golden throne.
And though my eyes are filled with tears,
I thank Him for the happy years
He let her spend down here with me,
And for her love and loyalty.
-Author Unknown
I Stood by Your Bed Last Night
I stood by your bed last night, I came to have a peep.
I could see that you were crying...you found it hard to sleep.
I whined to you softly as you brushed away a tear.
"It's me, I haven't left you...I'm well, I'm fine, I'm here."
I was close to you at breakfast, I watched you pour the tea.
You were thinking of the many times, your hands reached down to me.
I was with you at the shops today, your arms were getting sore.
I longed to take your parcels, I wish I could do more.
I was with you at my grave today, you tend it with such care.
I want to reassure you that I am not lying there.
I walked with you toward the house, as you fumbled for your key,
I gently put my paw on you. I smiled and said, "It's me."
You looked so very tired, and sank into a chair.
I tried so hard to let you know that I was standing there.
It's possible for me to be so near you every day.
To say to you with certainty, "I never went away."
You sat there very quietly, then smiled, I think you knew...
In the stillness of that evening, I was very close to you.
The day is over...I smile and watch you yawning
And say, "Goodnight, God bless, I'll see you in the morning."
And when the time is right for you to cross the brief divide,
I'll rush across to greet you and we will stand, side-by-side.
I have so many things to show you, there is so much for you to see.
Be patient, live your journey out...then come home to be with me.
-Author Unknown
Pawprints Left By You
You no longer greet me,
As I walk through the door.
You're not there to make me smile,
To make me laugh anymore.
Life seems quiet without you,
You were far more than a pet.
You were a family member, a friend
. . . a loving soul I'll never forget.
It will take time to heal -
For the silence to go away.
I still listen for you,
And miss you every day.
You were such a great companion,
Constant, loyal and true.
My heart will always wear,
the pawprints left by you.
-Teri Harrison
Do Not Mourn My Passing
Do not mourn my passing for if you could only see
by slipping all my earthly bonds, I'm young again and free.
By day I run the Heavenly fields, my body healthy and strong
At night I sleep at Angels' Feet, lulled by Celestial Song.
So do not mourn my passing, just close your eyes - you'll see
I'm once again that frisky pup, just as you remember me.
-Author Unknown
IF A DOG
HAS BRIGHTENED
YOUR LIFE,
AND EVERY DAY
SILENTLY ACCEPTED
YOUR TEARS
WITHOUT JUDGEMENT,
SNUGGLED WITH YOU,
FORGIVEN YOUR
FAULTS, AND
LOVED YOU
UNCONDITIONALLY,
THEN YOU KNOW
WHAT A GIFT
DOGS ARE
TO THIS WORLD
- aplacetolovedogs.com
"A DOG IS THE
ONLY THING ON
EARTH THAT LOVES
YOU MORE THAN
HE LOVES HIMSELF"
- josh billings
PRAYER GROUP
FOR PETS
For anyone who needs
a prayer for a pet,
please visit
prayersforpets.org
You can post your
request to this board
for others to say
a prayer for your pet.
I am a firm believer
in the power of prayer.
DOG SYMPATHY
CARDS AT ZAZZLE
Did you know that you
can customize the
sympathy cards at Zazzle?
They offer beautiful cards
and also 100% money back
guarantee within 30 days
if you're not satisfied
BLUE & GOLD
Paw Prints Pet
Sympathy Card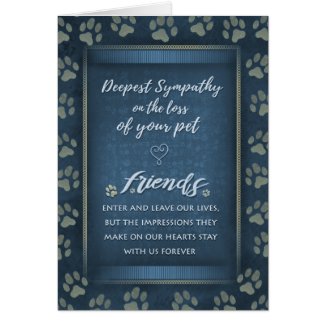 ROTTWEILER
DOG SYMPATHY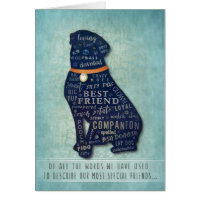 CHERISHED
MEMORIES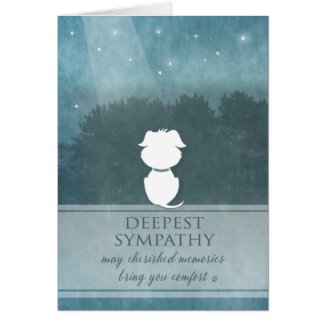 PHOTO MEMORIAL
CUSTOM CARD
upload your photo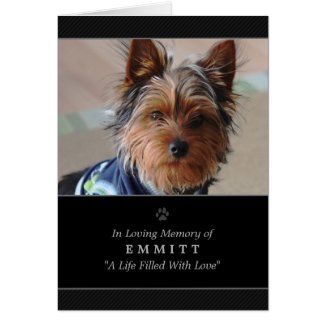 DOG SYMPATHY
The only fault a
dog has is they leave
us much too soon...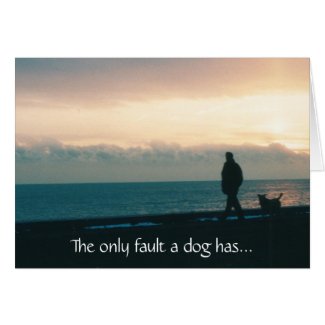 PAWPRINTS IN
THE SAND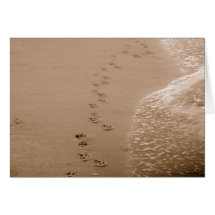 DOGS TOUCH
OUR HEARTS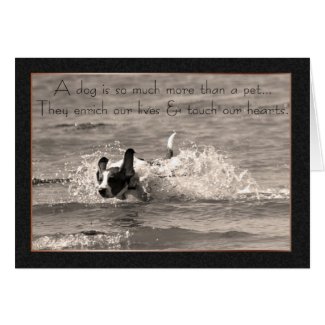 A DOG IS MUCH
MORE THAN A PET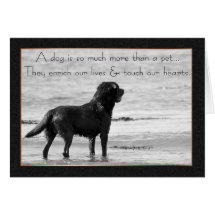 HUMBLED by the
POWER of
THEIR LOVE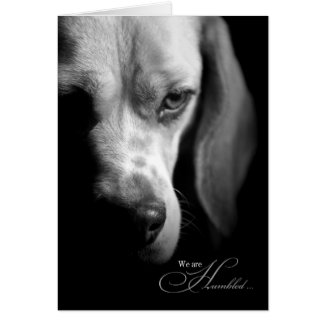 PETS MAY LEAVE
YOUR ARMS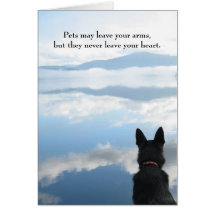 To see my design collection of dog sympathy cards,
click here
"DOGS DO SPEAK,
BUT ONLY TO THOSE
WHO KNOW
HOW TO LISTEN"
- orhan pamuk
If you're looking for a
sympathy gift, please
consider purchasing from
the animal rescue site
where your purchases help
animals in need. Click
on the link below to
see their best selling
items:
DOG IS GOOD
for those looking
for dog related
gifts & apparel
and some cool
stuff for your dog
yeah, dog is good!
COPING WITH
SORROW FROM
PET LOSS
by Moira Allen
A great book filled
with compassion &
support for pet loss
for anyone that is
dealing with grief
DON'T FORGET MOM
MOTHER'S DAY
IS MAY 8TH
Custom Gifts
Invitations & Cards
Find Great Gift Ideas
at Amazon.com
Beautiful Flowers
for Mom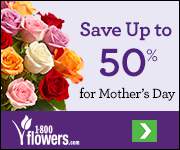 DID YOU KNOW
You can have your pet's photo made into a charm easily at Zazzle. If you need any help
with this, just contact me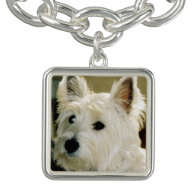 PHOTO CHARM
CUSTOM BRACELET
at Zazzle $24.50
or charm only
$14.90
"THE DOG IS A
GENTLEMAN;
I HOPE TO GO
TO HIS HEAVEN,
NOT MAN'S"
- mark twain
DOGS NEVER LIE
ABOUT LOVE
"WHEN I LOOK
INTO THE EYES
OF AN ANIMAL,
I SEE A LIVING BEING
I SEE A FRIEND,
I FEEL A
LIVING SOUL..."
- a.d. williams
DOGS COME INTO
OUR LIVES TO
TEACH US ABOUT
LOVE, THEY DEPART
TO TEACH US
ABOUT LOSS. A
NEW DOG NEVER
REPLACES AN OLD
DOG; IT MERELY
EXPANDS THE
HEART. IF YOU
HAVE LOVED MANY
DOGS, YOUR HEART
IS VERY BIG.
"ONCE YOU HAVE
HAD A WONDERFUL
DOG, LIFE WITHOUT
ONE IS A
LIFE DIMINISHED"
- dean koontz
GREETING CARD
UNIVERSE CARDS
This online store is known
for greeting cards and nothing but...they have some
beautiful cards and you can
personalize these cards also:
LOSS OF A
PET DOG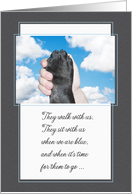 PAWPRINTS ON
OUR HEARTS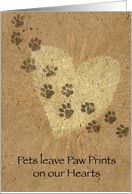 RAINBOW BRIDGE
SYMPATHY CARD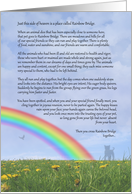 TILL WE MEET
AGAIN CARD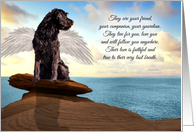 WEST HIGHLAND
SYMPATHY CARD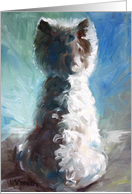 IN LOVING
MEMORY
Personalize the
front message
with the
pet's name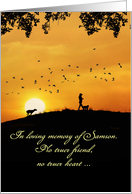 GOD SENT ANGELS
DOWN TO EARTH
IN THE FORM
OF DOGS WITH
NOTES SAYING
DON'T JUDGE,
JUST LOVE
.
THEY ATE THE
NOTES BUT THEY
KEEP TRYING
TO DELIVER
THE MESSAGE
DOGS HAVE A
WAY OF
FINDING PEOPLE
WHO NEED THEM
AND FILLING
AN EMPTINESS
WE DIDN'T EVEN
KNOW WE HAD
-aplacetolovedogs.com
LOVE YOU
FOREVER STERLING
SILVER RING
From the animal
rescue site
where your purchases
help animals in need
"THE JOURNEY OF
LIFE IS SWEETER
WHEN TRAVELED
WITH A DOG"
"A DOG IS
A GOOD FRIEND
OF A MAN
AND PERHAPS BETTER
THAN MANY OF
HIS BEST FRIENDS"
-anuj somany
"EVERY ONCE IN A
WHILE A DOG ENTERS
YOUR LIFE AND
CHANGES EVERYTHING"
NEVER LEAVE
MY HEART
BRACELET
From the animal
rescue site
where your purchases
help animals in need
Inside band reads: "You
Have Left My life, but You
Will Never Leave My Heart"
Faux leather, silver-tone base
metal & crystal
"NO ONE ON EARTH
WILL LOVE YOU
MORE, BE MORE
PATIENT WITH YOUR
MOODS, OR KEEP
YOUR SECRETS BETTER
THAN YOUR DOG"
"YOU CAN ALWAYS
FIND HOPE IN
A DOG'S EYES"
HELP ME HELP
ANIMALS IN NEED
with just a click you
can help animals in
need, please click
the link below
to help - totally
free...thank you!
click the purple button
once the window opens!
. . . . . . . . . . .
AND CARE2
IS THE SAME
please click
and help animals!
click the button
once the window opens!
THANK YOU!
"IF I HAD A
DOLLAR FOR EVERY
TIME MY DOG
MADE ME SMILE,
I WOULD BE A
MILLIONAIRE"
"I GAVE YOU
SHELTER, YOU
GAVE ME JOY. I
GAVE YOU FOOD,
YOU GAVE ME
LOYALTY. I GAVE
YOU WALKS, YOU
GAVE ME
COMPANIONSHIP.
I GAVE YOU MY
HEART, YOU GAVE
ME UNCONDITIONAL
LOVE"
"A DOG JUDGES
OTHERS NOT BY
CREED OR COLOR
OR CLASS, BUT
BY WHO THEY
ARE INSIDE!"
-spartadog.com
"IF HAVING A
SOUL MEANS BEING
ABLE TO FEEL
LOVE, LOYALTY AND
GRATITUDE,
THEN ANIMALS ARE
BETTER OFF THAN
A LOT OF HUMANS"
- james herriot