Words & Verses of Condolence for Pets
If you're looking to express words of sympathy on the loss of a pet

How precious the time...
How beautiful the memories.
We wish to extend our
DEEPEST SYMPATHIES.
We are so sorry to learn of your loss. We know how much
‹pet's name›
meant to you. Our hearts are with you.
In all the world we shall not find a heart that was so wonderfully kind. A sympathy so sure, so deep, a love so beautiful to keep.
Let time heal the pain...
and love heal the heart.
Extending our sincere sympathies to you and your family.
Friends enter and leave our lives, but the impressions they make on our hearts stay with us forever.
Our Sincerest Sympathy
‹pet's name›
was a truly amazing dog. We are sorry to hear of your loss.
With Deepest Sympathy
Wherever a beautiful soul has been, there is a trail of beautiful memories.
Although for now we may find ourselves apart, their spirit lives on forever within our hearts.
Our best friends are like angels from above, they come into our lives filled with love.
Extending deepest sympathies to you and your family on the loss of ‹pet's name›.
‹pet's name›
was a beautiful and treasured friend and will be dearly missed by all.
May many sweet memories bring you peace.
With Deepest Sympathy
Sadly missed along life's way, quietly remembered every day. No longer in our life to share, but in our hearts, forever and always there.
Those we have held in our arms for a little while, we will hold in our hearts forever.
With Deepest Sympathy
May cherished memories soften the sadness and bring comfort and peace to your heart.
M A Y Y O U R H E A R T F I N D
P E A C E & C O M F O R T
You can never forget a treasured
friend who gave you so much to remember...
There's a warmth and joy that never ends, between the hearts of special friends...
Every day in some small way memories will come our way; though absent, they are ever near, still missed, still loved, and always dear.
Please accept our most heartfelt sympathies for the loss of
‹pet's name›
. Our thoughts are with you.
May your heart find peace and comfort during this difficult time.
‹pet's name›
was a truly wonderful dog and will be greatly missed.
Deepest sympathies to you and your family on the loss of
‹pet's name›
. Our thoughts are with you.
Although no words can help to ease the loss you bear, just know that you are very close in every thought and prayer.
Best friends come in all breeds.
‹pet's name›
was such a special dog. May you always remember the fond memories and keep them forever close in your heart.
To lose a true friend is never easy. Know that you're in my thoughts.
Extending deepest sympathy
For you in your loss.
And hoping, too,
That comfort and peace
May come to you.
You're in our thoughts.
Please know how much you are loved and how deeply your loss is felt by all.
Of all the words used to describe
‹pet's name›
, there is truly only one, IRREPLACEABLE...
‹pet's name›
was such a beautiful dog and great companion that will be greatly missed by all. We're so sorry for your loss.
With Deepest Sympathy
Our best friends are still with us, they live on in our hearts, our thoughts, our prayers and our dreams.
The heart remembers most what it has loved best. May fond memories comfort you and bring you peace.
Those we love don't go away, they walk beside us every day, unseen, unheard, but always near, still loved, still missed and very dear.
With Deepest Sympathy
Our treasured friends bless our lives and give us more love than we ever knew possible. May fond memories of
‹pet's name›
bring peace and comfort to you.
Sometimes our lives are touched by gentle friends who stay only for a while... but remain forever in our hearts.
Our pets never really leave us... They live on in memories of the love and devotion they gave us.
Beautiful memories,
Are wonderful things,
They last till the longest day,
They never wear out,
They never get lost,
And can never be given away.
Some of our most cherished friends have four legs. Though they stay for just a little while, their love and devotion changes our lives in such wonderful ways. May many beautiful memories bring peace and comfort to you.
When ties of love are broken and loved ones have to part, it leaves a wound that time will heal with memories from the heart.
With Deepest Sympathy
Our hearts are filled with sorrow for your loss. May wonderful memories of your treasured friend bring you peace and comfort always.
Wonderful, gentle, loving friends, our pets give us love and everyday pleasure. Though they stay for just a little while, they leave us such beautiful memories to treasure.
"A DOG IS
THE ONLY THING
ON EARTH
THAT LOVES
YOU MORE THAN
HE LOVES
HIMSELF"
- josh billings
DOG SYMPATHY
CARDS AT ZAZZLE
Did you know you
can customize
cards at Zazzle?
Beautiful cards
100% money back
guarantee
PHOTO MEMORIAL
CUSTOM CARD
upload your photo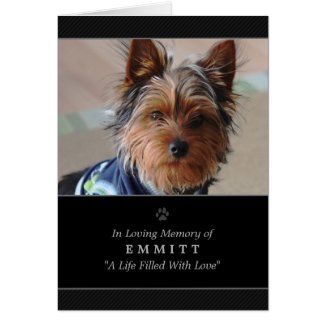 DOG SYMPATHY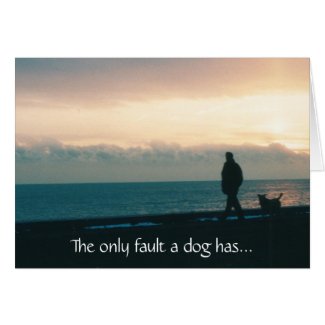 PAWPRINTS IN
THE SAND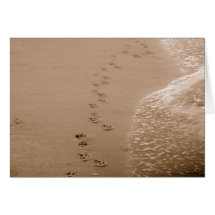 DOGS TOUCH
OUR HEARTS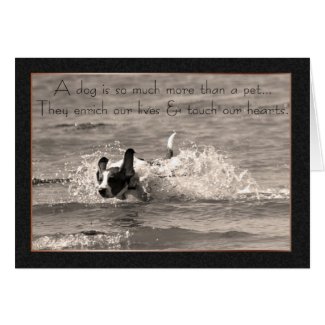 A DOG IS MUCH
MORE THAN A PET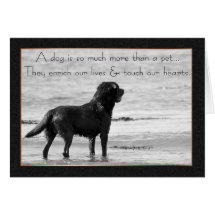 HUMBLED by the
POWER of
THEIR LOVE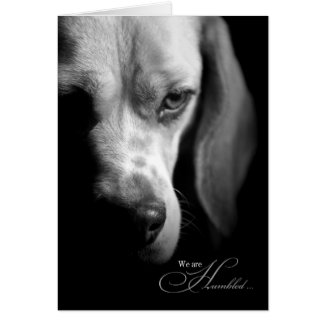 PETS MAY LEAVE
YOUR ARMS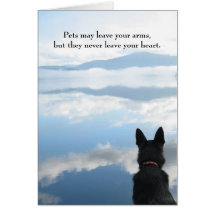 "DOGS DO SPEAK,
BUT ONLY TO THOSE
WHO KNOW
HOW TO LISTEN"
- orhan pamuk
GOD SENT ANGELS
DOWN TO EARTH
IN THE FORM
OF DOGS WITH
NOTES SAYING
DON'T JUDGE,
JUST LOVE
.
THEY ATE THE
NOTES BUT THEY
KEEP TRYING
TO DELIVER
THE MESSAGE
DOGS HAVE A
WAY OF
FINDING PEOPLE
WHO NEED THEM
AND FILLING
AN EMPTINESS
WE DIDN'T EVEN
KNOW WE HAD
-aplacetolovedogs.com
"THE JOURNEY OF
LIFE IS SWEETER
WHEN TRAVELED
WITH A DOG"
"A DOG IS
A GOOD FRIEND
OF A MAN
AND PERHAPS
BETTER
THAN MANY OF
HIS BEST FRIENDS"
-anuj somany
"EVERY ONCE IN A
WHILE A DOG
ENTERS
YOUR LIFE AND
CHANGES EVERYTHING"
Beautiful
BLACK LABRADOR
DOG WATCH
$53.40
at Zazzle
Features a
three-hand
quartz movement
& genuine
leather strap
"YOU CAN ALWAYS
FIND HOPE IN
A DOG'S EYES"
"A PERSON WHO
HAS NEVER
OWNED
A DOG HAS
MISSED A
WONDERFUL
PART OF LIFE."
- Bob Barker
YOUR LIFE WAS
A BLESSING,
YOUR MEMORY
A TREASURE.
YOU ARE LOVED
BEYOND WORDS
AND MISSED
BEYOND MEASURE.